Party Supplies Rentals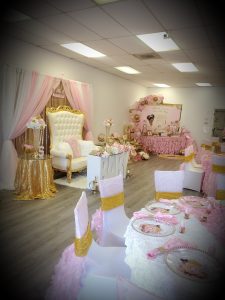 As Columbia's party supplies royalty, we are the best in town at ensuring your party is a night your guests will never forget. Our team's top focus is providing exceptional customer service as we strive to be your one-stop, full-service, party decor and supplies shop. We will never compromise on your satisfaction. We tailor our custom packages to your specifications to affordably meet your party and event needs. Though we're known throughout the land as ruling everything when it comes to balloon decor and party decorations, we also provide rental party supplies. 
While we've been wowing parties around Columbia and South Carolina for years with our fun, unique party decor and balloon decorations, we understand that some people may not have the budget or desire to purchase our exciting party decor to hold on to. That's why we've rolled out the option to rent most of our party decorations, instead! You can get custom party decoration packages tailored to your desires for your party at a lower cost and without the hassle of finding space to store the party decorations afterwards.
Adult Throne Chair Rental: $150
Kid-Sized Throne Chair Rental: $75
Wood Letter Table Rental: rent for $40 per letter
Have a specific request for your event? Contact our party professionals today. Backed by a vast network of professional resources, we can provide you with a wide variety of party supplies, balloon decor, and anything else your event needs. Find out just how far our commitment to exceptional service really goes by contacting us now!